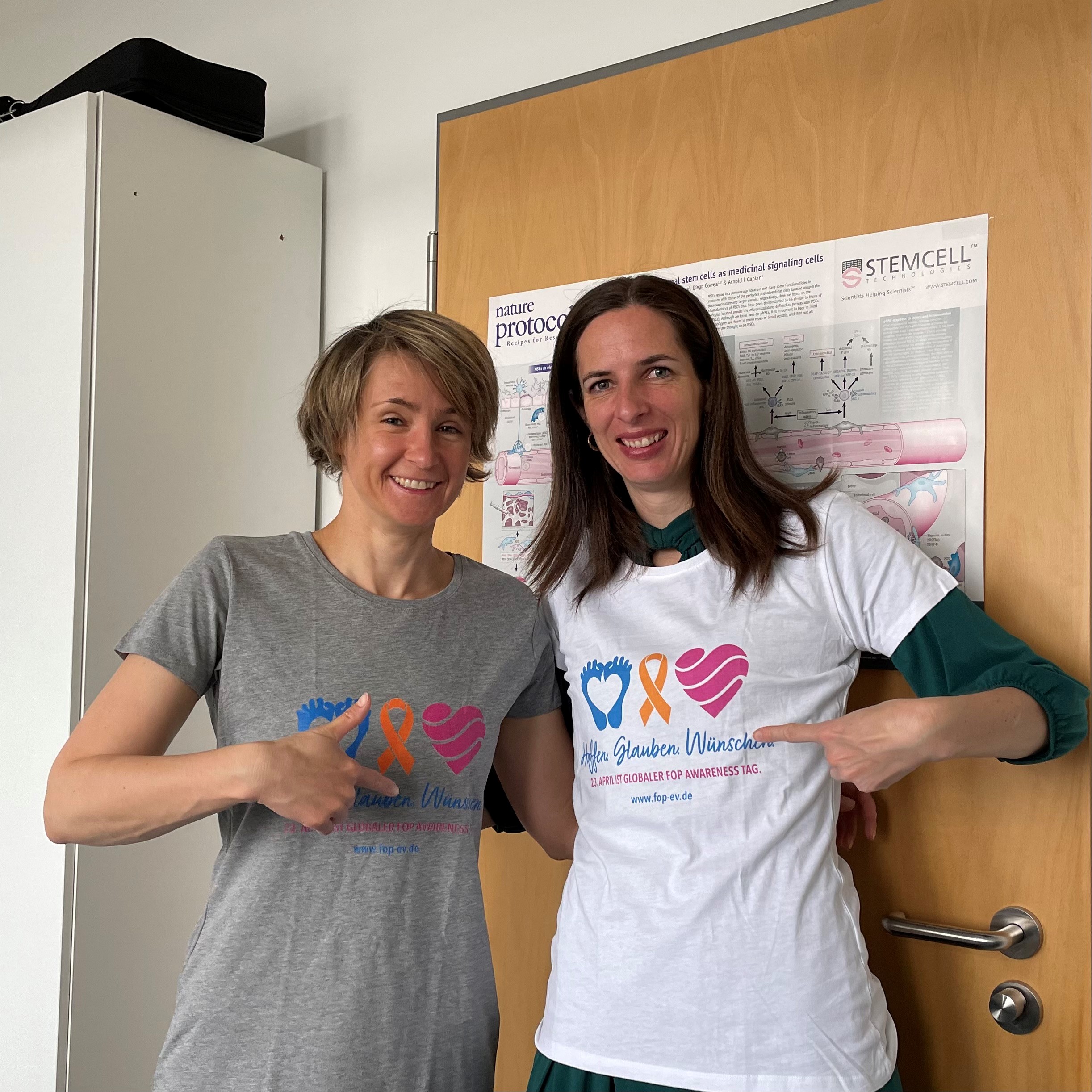 April 23 is International FOP Awareness Day 2022!!

Fibrodysplasia Ossificans Progressiva (FOP) is an ultra-rare severely disabling genetic disease affecting 1 in 1.5 million people. It is characterized by excessive heterotopic ossification that progressively limits movement. Patients suffer from malformed big toes and bone formation in muscles, tendons, ligaments and other connective tissues. FOP results from mutations in the ACVR1 gene, which encodes for the BMP type I receptor ALK2. These mutations lead to hyper-responsiveness of this receptor to various ligands of the TGFb/BMP superfamily.
Since the University of Pennsylvania announced their breakthrough discovery of the FOP gene ACVR1 at April 23, 2006, this date is now celebrated as International FOP Awareness Day! This year marks the 16th anniversary of the discovery of the FOP gene meaning 16 years of hope, progress and determination to find a cure.
Martina Rauner and Ulrike Baschant, two scientists from the Bone Lab Dresden, are trying to find new therapeutic approaches to abrogate heterotopic ossification. To support the FOP community, they are also wearing T-shirts to raise awareness for the 2022 Global FOP Awareness Day.
For more information and if you wish to support the FOP community, too, please visit: https://www.ifopa.org/2022_global_awareness_day
Hope. Believe. Wish. for a future without FOP.